Ratings are nice – but irrelevant
June 2018 | Justin Hooper
Barron's magazine, a significant financial publication from the USA, last week under the heading "Who can you Trust" published their top 50 financial advisers in Australia as a supplement in The Australian newspaper. I was ranked number 29.
Thank you to all of you who sent congratulations. It's always nice to be recognised and I am pleased to have been named. This is especially true since it came on the back of Gavin Fineff being profiled as the adviser of the week on Adviser Ratings.
I looked at the advisers ranked higher than me and those ranked lower. And, of course, it made me think about the criteria. I answered 53 questions but wasn't interviewed, and there was very little qualitative evaluation. In some elements of advice, advisers on the list are probably better than I am, and in some areas worse.
It is really impossible to rank advisers in any completely objective way. All that really matters to me is that our clients rank us as number one. And I'm sure that is what is important for all clients of all financial advisers. To find the most appropriate adviser for your particular circumstances.
Sometimes this is easier said than done. After all how do you know whether an adviser is the most appropriate? Here are my thoughts:
Competence: Does the adviser have the knowledge, skills and understanding relating to the technical issues and strategies for your situation?
Commitment: How committed is the adviser to achieving your goals?  Or do you get a feeling that it's all about the fees?
Culture: Do you get on with them? Do you share similar interests? Can you feel comfortable when raising any issues? If you feel "judged" in any way at all, it's probably not a good fit.
Compensation: Is the compensation fair? The fee should be structured to achieve two objectives — eliminate bias, and allow the adviser to be sustainable.
If you get all of these right for you, your adviser will be your number one.
This is why it is always difficult and sometimes even risky to recommend an adviser. The adviser who may be perfect for you may not be right for someone else. And the last thing one wants is negative feedback.
So even though we hope these ratings provide you with some further comfort, they don't guarantee that we are suitable for everyone. As a result, should you recommend us to your friends or family, you can be assured that we will always focus on their specific needs and concerns and ensure that whatever experience they have with us will be valuable.
P.S.  I have written a number of articles in the past which could be useful for either you or your circle of friends/family. These include:
The Value of Advice
The 7 Key Steps to Getting Value from Your Adviser
DIY Wealth Management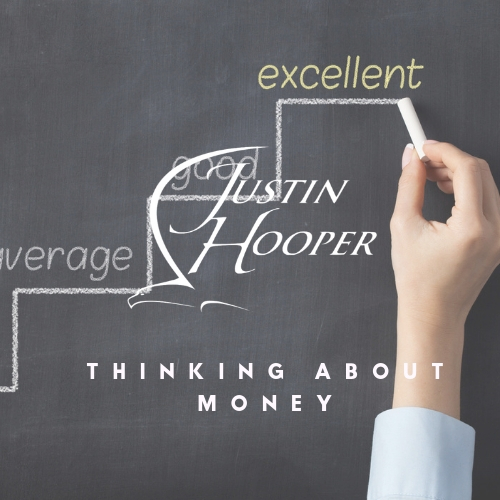 Please email Jemma at jemmav@sentinelwealth.com.au for copies.